Stories
Margaret Curphey, world-renowned Opera Singer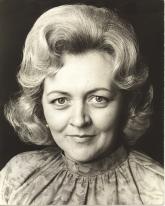 I was just ten when my mother entered me into the Guild. It was a very nervous and instantly forgettable performance. No-one would have thought at that stage that Margaret Curphey would become and international opera diva! In 1960, having won the Cleveland Medal for the first time, adjudicators Gordon Clinton, Sydney Harrison and John Churchill recommended me to study at the Birmingham School of Music. After graduation I began a wonderful career in music, which included becoming a principal member of Sadlers Wells Opera, which later became the English National Opera. There, under the direction of the renowned Wagnerian conductor Reginald Goodall, my career blossomed and I was invited to sing all over the world and perform many recordings at the BBC and EMI. I think that the good fortune of being born into a musical family in the Isle of Man and being entered into the Guild at the age of ten, strengthened my commitment to become a professional singer.
Christine Teare, International Soprano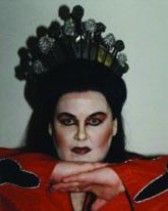 The Manx Music Festival inspired me from an early age to want a life in music. The atmosphere in the Villa during the week was electric with great camaraderie, and the months of preparation were suddenly worthwhile. Looking back, I thank the Guild for helping me with the confidence to "live my dream".