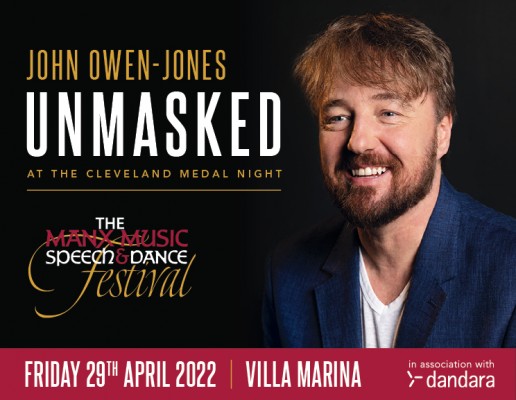 West End and Broadway star comes to the Isle of Man!

The organisers of the Manx Music Festival (a.k.a. the Guild) are delighted to announce that the renowned MusicalTheatre star John Owen-Jones will be performing at the Festival on Friday 29th April 2021. A date for your diary for all fans of musical theatre.

John Owen-Jones is a record-breaking West End and Broadway actor and singer who is best known for his critically acclaimed and award-winning performances as Jean Valjean in Les Misérables and as The Phantom in The Phantom of the Opera.
He has performed extensively as an actor in theatre and television and is also an accomplished concert performerhaving played many solo headline shows around the UK and overseas with appearances at venues such as The Royal Albert Hall, Bunkamura Orchard Hall in Tokyo, the Bolshoi Theatre in Moscow and Carnegie Hall in New York. John has appeared on the BBC Proms in the Park concerts, toured the UK in concert with Katherine Jenkins and has been a special guest in concert with Michael Ball and Alfie Boe. John has released six critically acclaimed solo albums which he also produced.

The Manx Music Festival runs for from 23rd to 30th April 2022, with over 200 classes in music, speech and drama. On Friday, 29th, the six best singers compete against each other for the coveted Cleveland Medal the highest accolade for singing in the Isle of Man.

During the evening John will adjudicate the Cleveland medal and will then be performing a selection of his favourite songs from Musical Theatre; the performance will feature classics from Phantom of the Opera and Les Miserablesamong others.

During his short visit to the Manx Music Festival John will also be hosting an Acting through Song performanceworkshop.


Watch this space for more news about this exciting event.